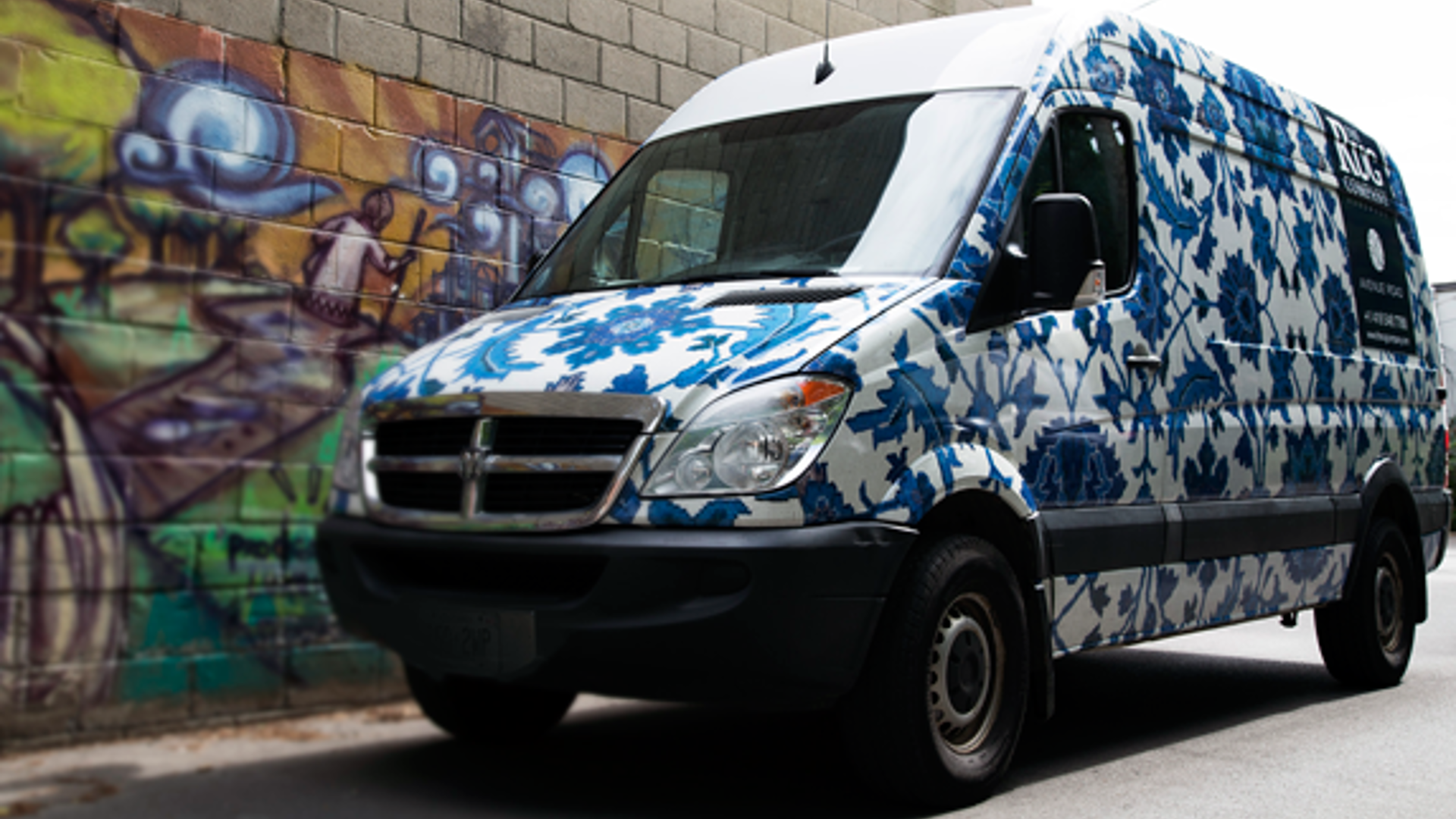 Sign A Rama Toronto: For the Best Vehicle Wraps in the City
We can design and install graphics on your company vehicle. We produce a range of designs that consist of simple lettering to full-color vehicle wraps. Our Sign A Rama Toronto designers and installers are fully capable of lettering small passenger cars, trucks, box trucks, vans, buses, and trailers. We also have marine-grade printable vinyl that can be used to customize boats. Boat graphics can also range from individual letters to a full boat
Whether you have a fleet of vehicles or a start-up company, we can help advertise your company clearly and artfully to thousands of clients and potential clients. Vehicle wraps offer simple and effective advertising as you go about your business every day. Don't miss out on this opportunity.
Vehicle Wraps Help you Stand out in Toronto
Vehicle wraps are the most impactful way to create buzz when advertising on the street in Toronto. Since you're putting km on your car anyway, why not put those km to work for you?
Just think of how much time people spend in their cars, at stop lights, in traffic, or just getting from A to B. The car culture can be your easiest audience to reach and no other form of advertising has a lower cost per impression. A vehicle can effectively generate thousands of impressions daily, making it well worth the small investment. With our expert team at Sign A Rama Toronto doing the work you can be sure you are getting the best possible service, for the lowest possible price.
Contact us for Vehicle Wraps in Toronto
We are happy to have a no-obligation consultation with you about a vehicle wrap that would suit your needs. Get in touch with us to find out more today. Choose Sign A Rama Toronto for a company you can trust.