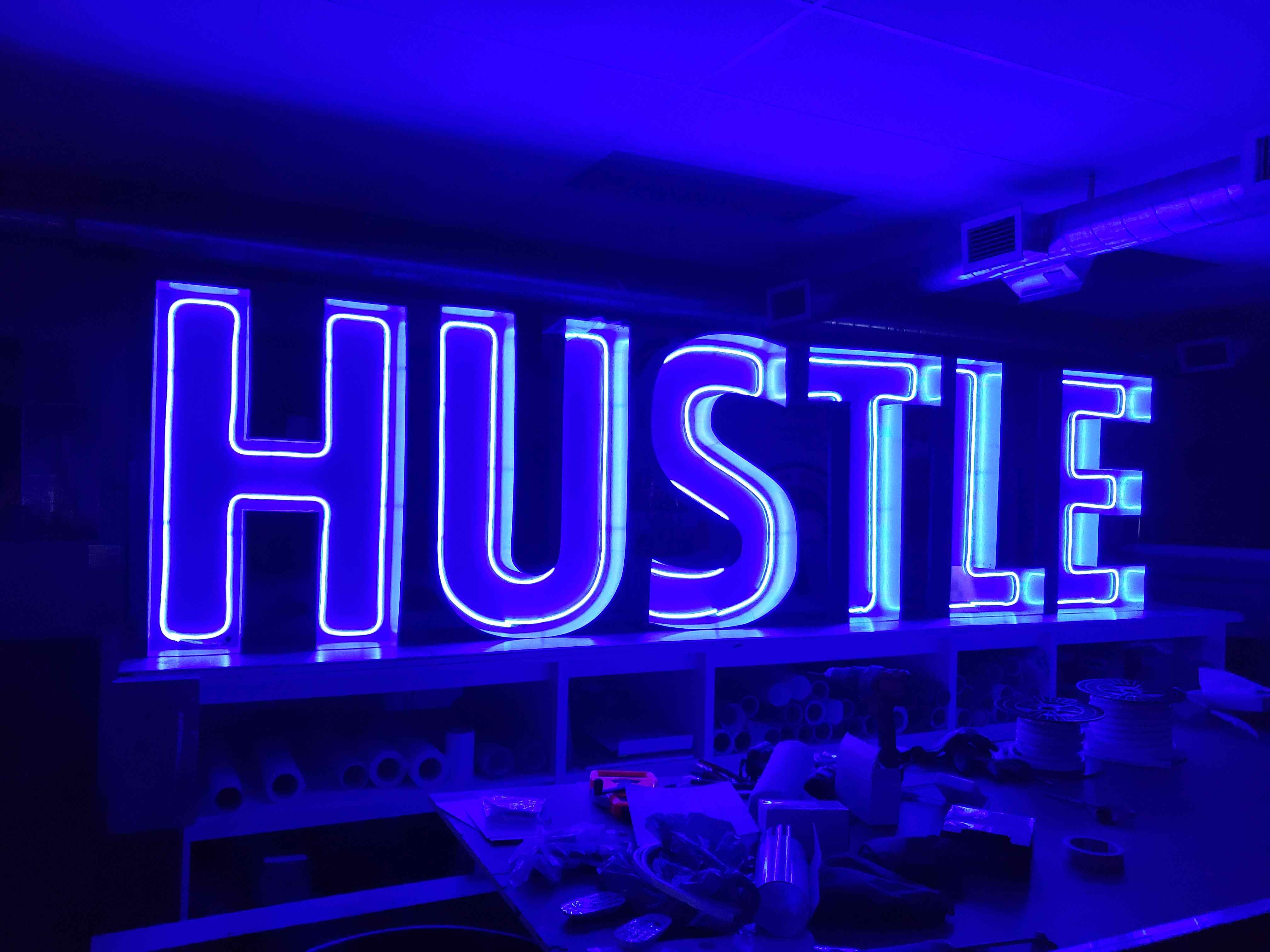 With the resurgence of glass-tubed neon or traditional neon and the development of LED Neon, Sign A Rama Toronto leads the way with products and solutions for both kinds of neon.
Traditional neon has been around for decades since about the 1920s. Its resurgence has taken hold about 10 years ago when designers, architects, and sign designers helped bring it back to make the look of their storefronts more authentic to their retro designs.
For the more temporary promotional type of neon mostly used for inside POP, we recommend LED neon.
This neon is an imitation of the glass tube neon and certainly has its place in North American retail being used in much of today's POP and Store Front Designs.
Sign A Rama Toronto can deliver both complementary consultations and pricing based on whatever the requirement may be. We can design and produce from concept to installation all in-house.