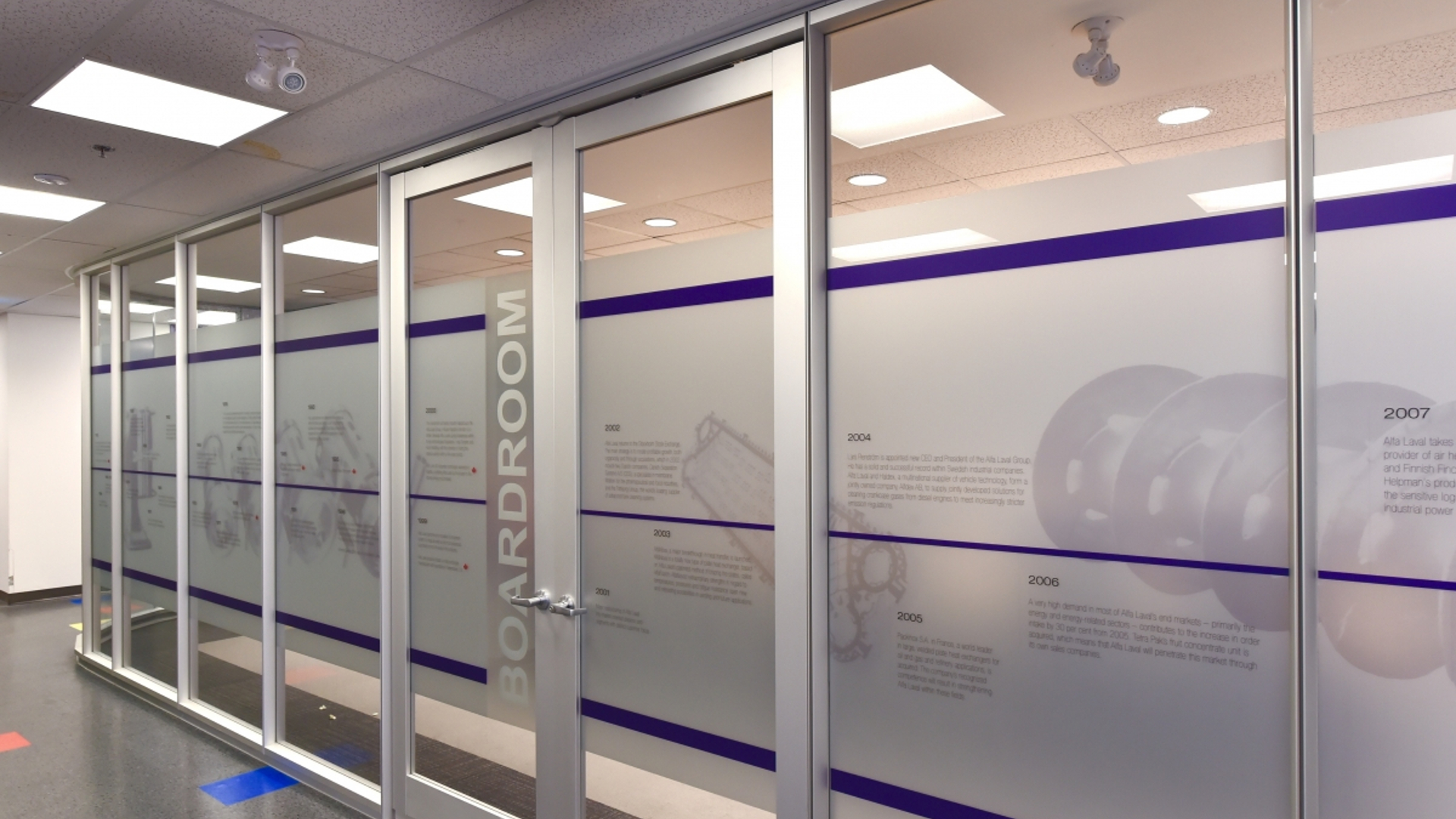 Frosting
You've certainly seen customized window frosting before as it makes an appearance in many different types of businesses. From bars and restaurants to doctor's offices, customized window frosting can be used to enhance branding, display promotions, create an atmosphere or just maintain the privacy of a space.
If you're not sure that a simple white frosting will give you the effect you need we can customize full-color frosting to give you that "WOW" factor you're looking for.
Whether you have your designs ready or want to work with our talented designers to create a look and feel to complement your space, we will print and install your frosting in a clean and timely manner. With virtually no mess, our professional installers will be in and out before you know it.