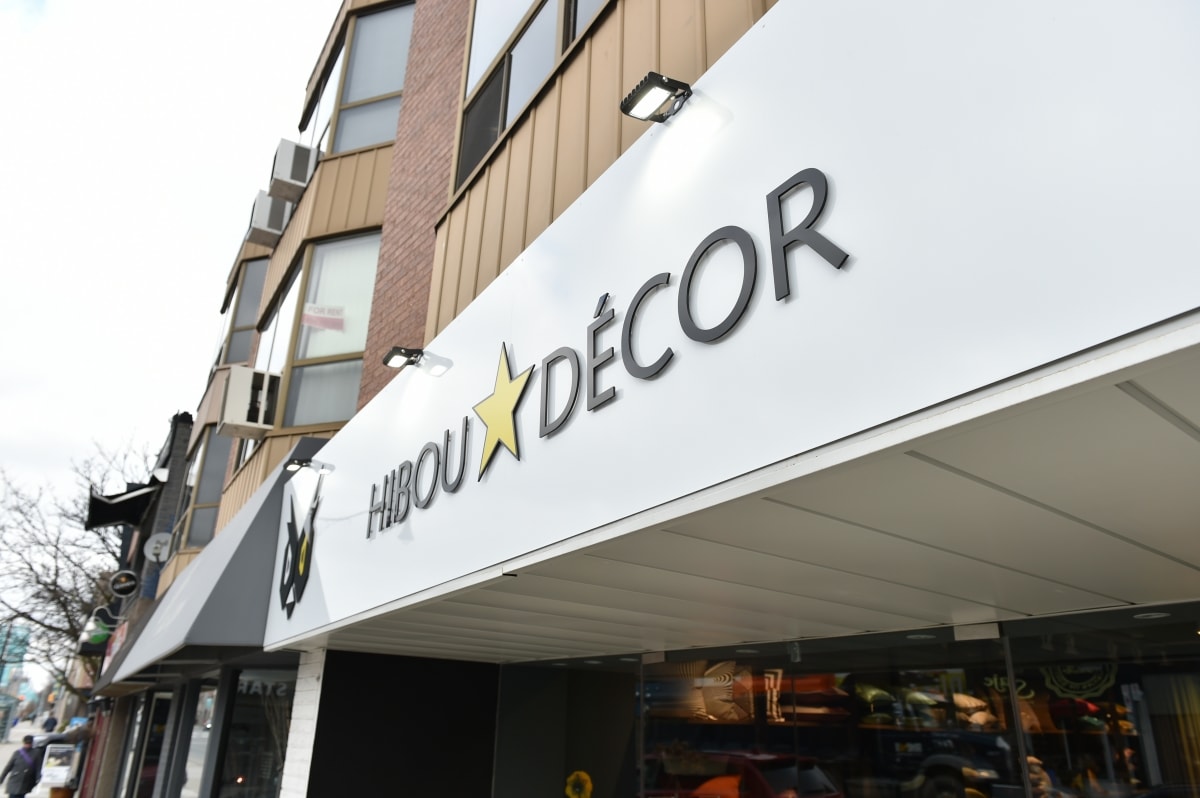 Cut-out letters, individual letters, or 3-D letters are basically letters that would be cut out by a CNC machine, finished, and then painted or brushed to suit the application. The end result is individual letters without a background that are pinned or glued to a surface or wall that has a dimensional thickness to them.
Cut-out letters have an incredible range of applications. Anything from a retail store that does not require internal illumination, to wayfinding signs or to office or lobby signs. Materials can range from unique metals like brass, stainless, or aluminium, to plastic, PVC, foam, or wood which not only look great but also add durability to these signs. Plastic is an excellent material for businesses that need effective custom speciality lettering on a budget. Wood lettering has a classic feel that might be a better choice for an indoor piece.  The paint and finishes can be endless with thousands of colors and finishes to be applied to the actual letters.
Most office or lobby signs are cut-out letters and logos painted to match the company's colors and can be mounted flush to the wall or pin-mounted to stand proud off the wall. Out of all the categories, Cut Out Letters or 3-D letters probably have the widest applications. From smaller wayfinding signs to office and lobby signs to over-the-store retail signage, to large letters on buildings, Cut Out Letters are a need or a great option for so many businesses. They give your storefront an extra dimension and make it stand out from the crowd.
Contact us today for a free consult for any of your signage needs!