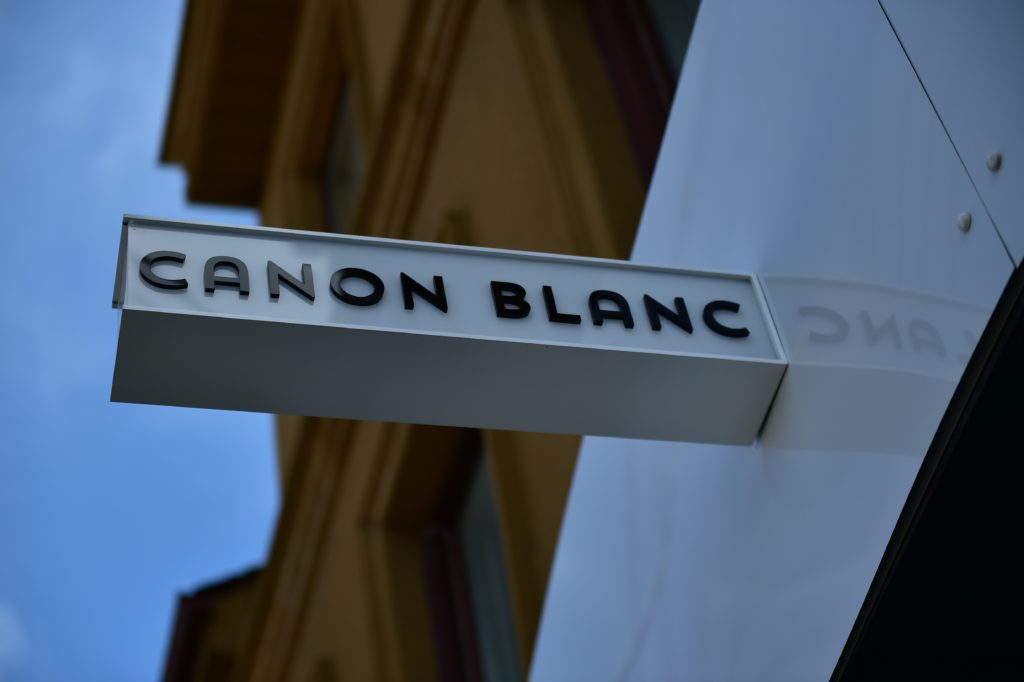 What are Blade Signs?
At times, a sign installed on the face of a location is not enough to maximize visibility and marketing impact. Your business signage might not be visible from all angles to the oncoming traffic. This means you are not easily "found out" by your potential customers. The solution to enhancing the visibility of your business signage is what is termed a blade sign.
Blade Signs are usually double-sided and are affixed perpendicular to the facade of a building. This allows parallel traffic to see your advertisement without concern with which direction your potential client is traveling.  It is a simple and effective way to corner all points of the compass.
Whether you require illuminated or non-illuminated blade signs,  at Sign-A-Rama, we pride ourselves on providing this type of solution to businesses and establishments with limited advertising visibility and traveling traffic, not to mention the visual appeal and enhancement it creates for the overall facade. Contact us today for a free consultation with our experienced staff for your signage needs.